Join the practice
When you register with us you will be asked to fill out a Registration Form and a New Patient Questionnaire. This is because it can take a considerable time for us to receive your medical records.
If possible please print off the registration forms relevant to you, fill them out and bring in with you to register at the practice.
Once we have received your fully completed forms we will complete your registration as quickly as possible but this may take a few days.
It is your responsibility to make sure we have your up to date contact details. Please complete the online form or let our receptionists know.
PLEASE FULLY COMPLETE THE GMS1 REGISTRATION FORM AND APPROPRIATE NEW PATIENT QUESTIONNAIRE FOR EACH PERSON YOU WISH TO REGISTER - WITHOUT BOTH FORMS YOUR REGISTRATION WILL BE DELAYED. 
Once you are registered we will contact you and invite you to attend for a new patient health check with our healthcare assistant.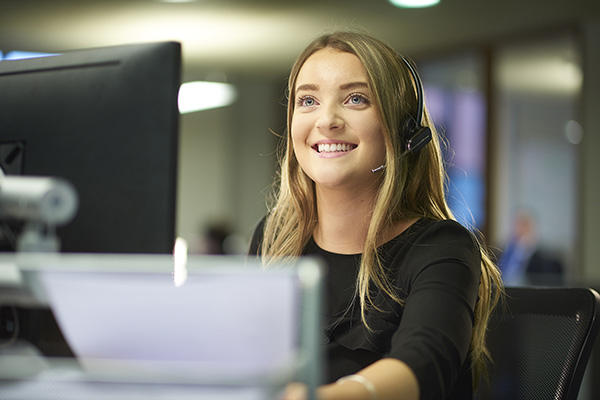 New Patient Questionnaire (Adults)
New Patient Questionnaire (Children 15 and under)
Health Visitor Form (for children aged 5 and under)
New Patient Registration
If you live within our practice area you are welcome to register with us and our reception staff will be happy to guide you through the procedure.
You will need to complete a registration form (GMS1) and a new patient questionnaire which will provide useful information whilst we wait for your medical records to arrive from your previous doctor. Without the Registration Form and New Patient Questionnaire being fully completed  we will not be able to register you. Please make sure you fill in with as much detail as possible.
You should book a New Patient Check appointment with our Health Care Assistant when you register with us. This is so that we can make sure we have an accurate record of any repeat medication you may be taking and ensure that any regular checks for on-going problems are properly recorded so that you are called at the appropriate time. New Patient Check appointments are usually on a Wednesday afternoon.
Medical treatment is available from the date of registration, although the full registration process will take a few days to complete. Please contact reception for further information.
Moved Away?
Please note that if you move out of our practice area you will need to register elsewhere. We may write to you to remind you to do this but reserve the right to deduct you from our list if you do not do this within a reasonable time.
Live within boundary area?
To be eligible to register at the practice, you must live within the practice catchment area.
Guide to GP Services
The Royal College of General Practitioners has produced a useful guide for patients about the services on offer at GP Surgeries and how to access them.  You can download the guide below.
A Patient Guide to GP Services
Temporary Registration
If you are ill while away from home or if you are not registered with a doctor but need to see one you can receive emergency treatment from the local GP practice for 14 days. After 14 days you will need to register as a temporary or permanent patient.
You can be registered as a temporary patient for up to three months. This will allow you to be on the local practice list and still remain a patient of your permanent GP. After three months you will have to re-register as a temporary patient or permanently register with that practice.
To register as a temporary patient simply contact the local practice you wish to use. Practices do not have to accept you as a temporary patient although they do have an obligation to offer emergency treatment. You cannot register as a temporary patient at a practice in the town or area where you are already registered.
Temporary Resident Registration Form
Information for patients registering from overseas 
GPs are the first point of contact for nearly all NHS patients. They can direct you to other NHS services and are experts in family medicine, preventative care, health education, and treating people with multiple and long-term conditions.
If you are planning to live and work in England you need to register with a local GP. It is up to the GP practice to decide whether to accept new patients or not, but they can only refuse for non-discriminatory reasons. However, being registered with a GP practice does not in itself mean you will be entitled to free NHS hospital treatment.
Having an NHS number does not mean you are automatically entitled to the free use of all NHS services. Patients in England are required to pay patient contributions towards some NHS services they receive.
If you are in England for a short visit but need to see a GP, you can register as a temporary patient with a local doctor. You need to be in the area for more than 24 hours but less than 3 months. Again, it is up to the GP practice to decide whether or not they will accept new patients. 
Non English Speakers
These fact sheets have been written to explain the role of UK health services, the National Health Service (NHS), to newly-arrived individuals seeking asylum. They cover issues such as the role of GPs, their function as gatekeepers to the health services, how to register and how to access emergency services.
Special care has been taken to ensure that information is given in clear language, and the content and style has been tested with user groups.
Open the leaflets in one of the following languages:
We use cookies to help provide you with the best possible online experience.
By using this site, you agree that we may store and access cookies on your device. Find out about our cookies.
Functional Cookies
Functional Cookies are enabled by default at all times so that we can save your preferences for cookie settings and ensure site works and delivers best experience.
3rd Party Cookies
This website uses Google Analytics to collect anonymous information such as the number of visitors to the site, and the most popular pages.
Keeping this cookie enabled helps us to improve our website.